September 11 – October 21, 2007
Hegel's Salt Man
Works by Ron Giii
Curated by Rosemary Heather
This long overdue survey exhibition brings together a selection of work by Toronto-based artist Ron Giii that ranges over 35 years. A key figure in the city's vibrant performance scene in the 1970s, Giii has gone on to develop a practice notable for the depth of its engagement with artmaking and its associated philosophical issues. The show will feature some of the artist's early work, performance documentation and other ephemera, a selection from his voluminous writings (free to take away for gallery visitors) and more recent drawings and oil stick paintings.
Accompanied by a 48 page catalogue, with essays by Rosemary Heather and Eli Langer, designed by Brian Morgan and Jason Logan.
About the Artist
Ron Giii has been active in Toronto's visual arts scene for over 35 years. A student at OCA (now OCAD) in the early 1970s, Giii went on to develop a performance career, often in association with CEAC, one of the city's original artist run centers. During that time Giii toured extensively with CEAC, performing in numerous cities in the US and Europe. In 1982, he founded TRY Organization Theatre Co. for ex-mental patients, after his own experience with bi-polar disorder. At this time, Giii's own art practice also changed and he began making the oil stick paintings and delicate drawings for which he is primarily known today. Giii has work in the permanent collections of the Museo de Ferrara, Museum of Modern Art, National Gallery of Canada, and the Art Gallery of Ontario, among others. He is represented by the Paul Petro Gallery in Toronto.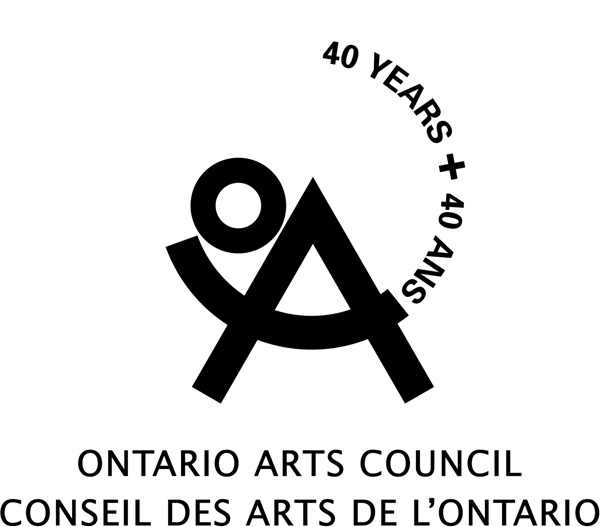 Generously supported by the Toronto Arts Council, Manulife Financial and the Ontario Arts Council.